Transforming Your Staircase: Incorporating Wood With Wrought Iron
If you are looking for ways to upgrade your current staircase design, think of incorporating different materials to your existing system. Wood and wrought iron work particularly well together in modern custom staircases. You can have a wrought iron balustrade with wood hand rails to add a dramatic effect to the entire system.
Why incur the extra cost of replacing the balustrade? You can always revamp the railing system by adding a wood handrail. The main advantages of wood handrails are that they are warmer to touch compared to wrought iron, larger and very comfortable. Furthermore, wood is an inexpensive material that you can use to quickly transform your banister. There are so many finishes that you can incorporate to give the system a design that is uniquely yours.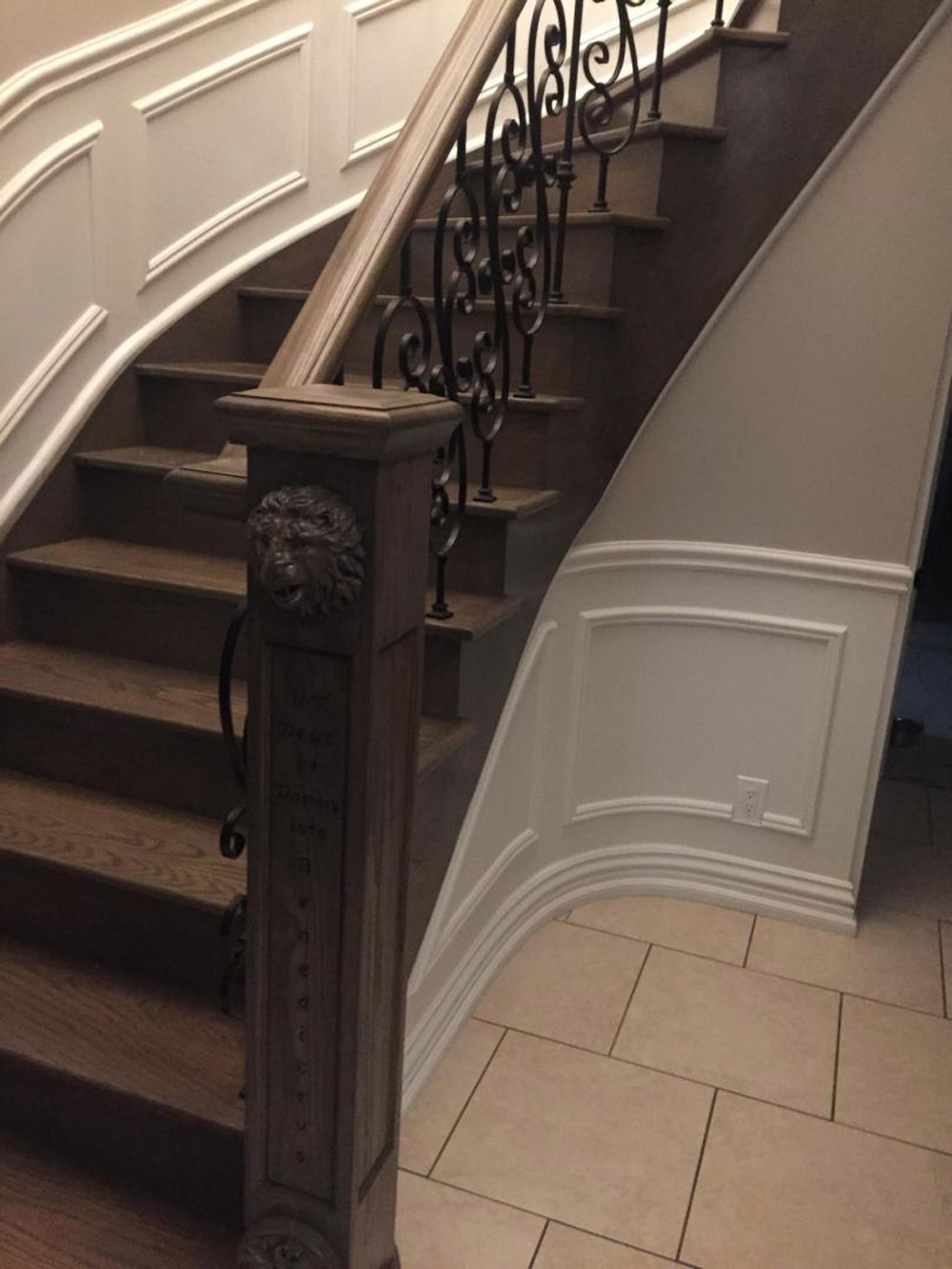 Enjoy The Warmth And Versatility
A staircase system that has both wood and wrought iron provides the warmth and versatility you need in a modern home. The good thing with having wood handrails is that they will blend with the other wood features in your home. You'll have that material that blends perfectly well with your flooring, furniture and doors. Your staircase will no longer look out of place. Furthermore, wood staircases add that extra warmth and natural beauty that you wouldn't find in any other material.
Wrought iron on the other hand brings a lot versatile styles and designs to choose from. You can have a staircase with very intricate designs to make a statement if it is a main feature in your home. Multiple wrought iron balusters can also be combined to create a unique design. When combining wood and wrought iron, you can use baluster shoes to conceal the holes and make the design appear flawless. Wrought iron balusters can be customized to blend with different features in a home.
Consider The Shape Of Your Rail
When looking to install a new handrail made of wood into an existing wrought iron rail, one of the top considerations is the existing shape of your top rail. If your top rail has a rectangular or square design with a nicely flat surface, implementing this will be quick and easy. This is because you will only need to screw the new handrail directly on top of it. Most of the time the wood handrail is plowed to ensure that the iron rail is properly concealed and blends well together with the rest of the system.
You may need to have the wood rail customized to a specific width and depth in order to fit into your existing staircase. Other ways to upgrade your staircase include adding stair treads, revamping the newel posts or simply applying a fresh coat of paint. You can also mix and match to create a beautiful system using both wrought iron and wood. There is really no need to start from scratch and replace everything when your budget is low. You can get a lot of design ideas for your stair and balustrade without having to tear down the entire system.