Design Ideas For Hardwood Staircases
Are you thinking of installing a hardwood staircase in your home? Hardwood is an excellent choice for custom staircases. It adds elegance and unique beauty that complements the rest of the space. You can make the hardwood staircase a focal point in your home. Feel free to install a unique style that suits your taste.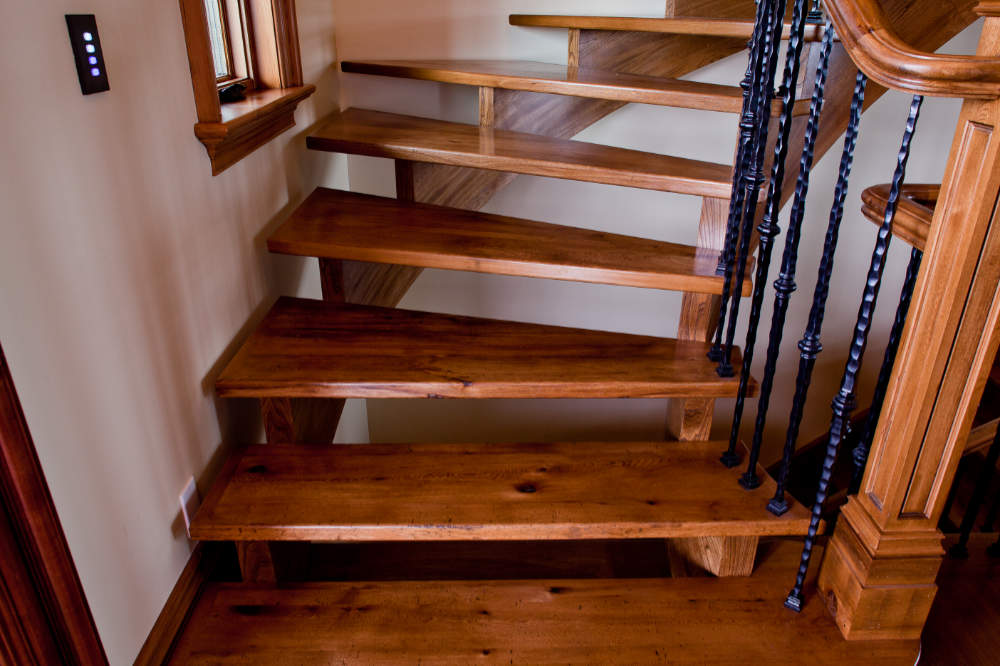 What To Expect With Hardwood
One of the main advantages of wood is that it gets better with age. The appearance of wood improves with time. If you love the timeless appeal of wood then a hardwood staircase would be best for your home. Wood is also durable and easy to maintain. You just need to ensure that it is properly installed and any finishing required is done to preserve the wood.
Love The Classic Look Of Hardwood?
Hardwood has a unique classic and traditional look that many homeowners love. If this is a look you would want to achieve in your home, investing in hardwood staircase would add a classy touch. You may consider having a bottom stair that is slightly wider than the rest. This comes out really well when you have hardwood flooring that blends with the staircase.
Achieve The Simple And Minimalistic Look
If your home has a minimalistic look, you can still incorporate hardwood staircases that blend with the rest of the space. Hardwood has very simple and clean lines which go well with sleek and contemporary designs. You can choose a wood type that has the darker colors if you are looking for a striking effect without losing its sleek appeal. The options are endless when it comes to hardwood stair designs and styles. You'll never have to stick to the simple and boring traditional wood stairs with no life.
Add Rustic Beauty With Hardwood Stairs
Whenever you want to achieve a rustic look on your staircases, hardwood is an excellent choice. Look for the wood that is course grained or any knotty wood in order to bring out the rustic appeal. You can even consider adding some storage shelves beneath each staircase to make it more functional and complete. Add a dramatic punch by choosing a different configuration such as a circular staircase.
Think Outside The Box
Hardwood stairs don't have to be ordinary. You can always come up with your own unique style and design. There's no reason to conform to any design ideas or styles that are currently trending. Little extras such as a unique paintjob can make the hardwood staircase uniquely yours. You can even install a staircase with a helical design or incorporate some customized rails made of a different material like iron. You can choose almost any design you could wish for and a good contractor will bring it to life. Don't just settle for a hardwood staircase that functions and provides safety, look into a design that adds beauty to the rest of the space.