Revamp Your Home With Natural Wood Stairs
When looking to renovate your space, one of the last things you'll have in mind is your staircase. Your staircase can contribute immensely to your home's interior design. Invest in unique natural wood stairs and you'll boost the value of your property and also improve its aesthetics. Whether you are planning on renovating your space or working on a new construction project, wood stairs are perfect for that "wow look".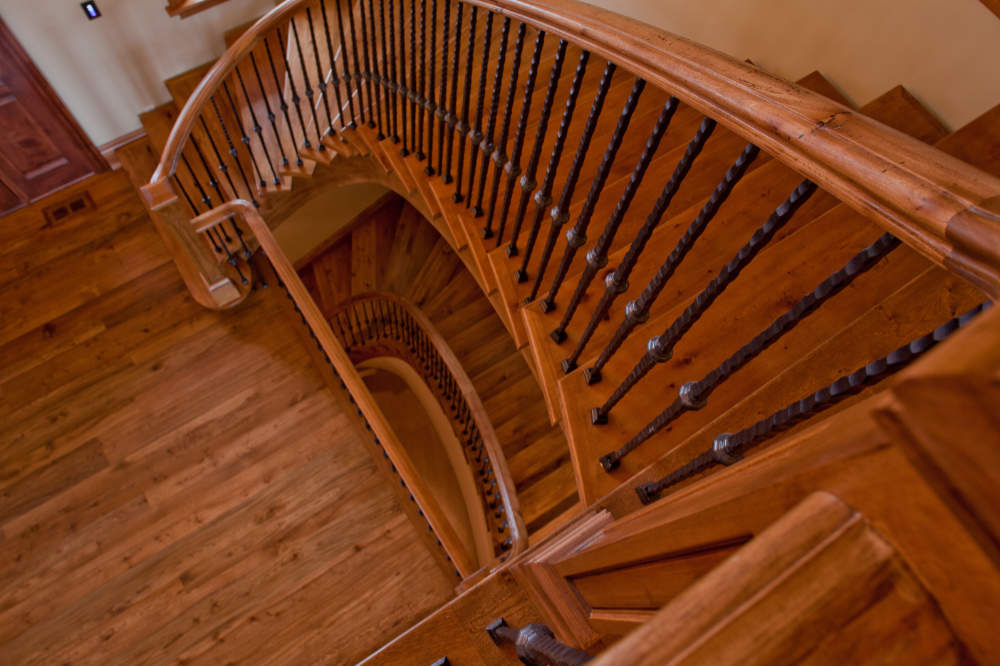 What Types Of Wood Can You Choose?
You've got lots of options when it comes to wood stairs. From the beautiful oak to cherry, walnut and maple wood stairs, the choice will depend on your taste and budget. You can achieve different looks that complement the rest of your space with wood stairs. Our staff will walk you through the options you have. If you already have hardwood flooring in your property, it would be nice to select stairs that complement that kind of wood. Remember the idea is to come up with a resulting project that matches perfectly together so be extra keen when choosing the type of wood stairs to install.
What Look Would You Want To Achieve?
When selecting the type of wood stairs that's perfect for your property, think about the exact look you'd like to achieve. If you are aiming for a formal look, then the cherries and walnuts would work perfectly. If your home is more traditional and warm, you may want to go for the honey-hued maples. Looking for a more rustic look? Install birch knotty wood stairs. The good thing with wood is that it comes in numerous styles so it's easy to find custom staircases. You can browse online for design ideas to help you settle for a type of wood that's good enough.
Choose From Different Staircase Styles
The staircase style or configuration you choose can add a dramatic impact on the interior finish. You can choose the common straight configuration or opt for a circular staircase. You'll need to consider the amount of room you have when choosing the style. Even a basic staircase can be made to look stunning using a unique design on the railings and spindles. Look for unique staircase configurations and styles online to get some ideas. Consider the rest of your space when making this decision. After all, you wouldn't want to choose a staircase style that looks out of place in your home.
A wood staircase doesn't mean that you can't add charm and elegance to any given setting. If you'd like to add drama and use your staircase as the focal point, consider bringing in other materials into the mix. Glass and metal can really work well with wood when it comes to staircase designs. The wrought iron railings can also add a traditional and classic appearance when used together with wood. So don't be afraid to think outside the box when it comes to wood staircases. Select a unique staircase using design and materials that are absolutely your own.