Give Your Stair Treads An Instant Makeover
When you are looking for a quick upgrade that will help to transform your staircase system, consider adding stair treads. The way your stair treads appear can significantly contribute to the overall look of the system. Most people who renovate their wood staircases on a budget consider this option to give their space an instant makeover.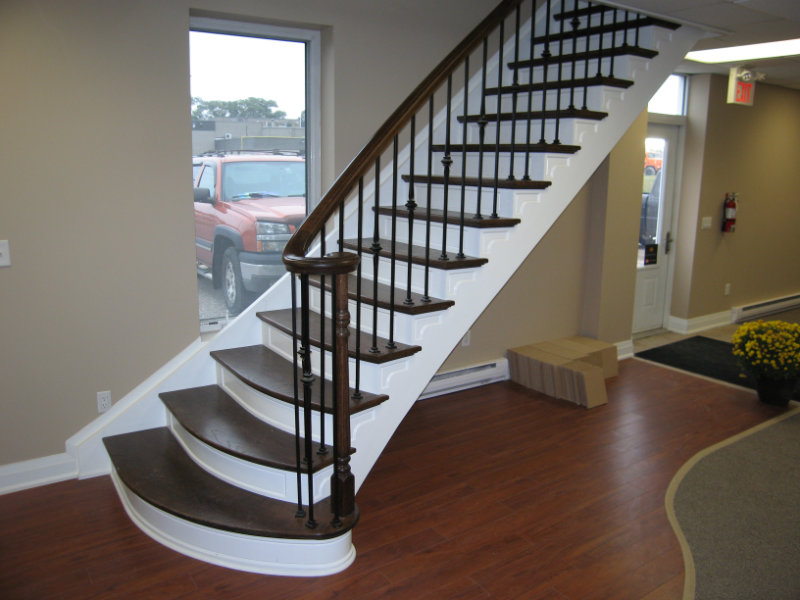 You don't have to spend another day with old and outdated stairs because your budget cannot allow it. The days when you had to tear down the entire staircase system and start from scratch are long gone. You can always get a new look by changing small components of the system such as adding stair treads. Good thing is that, you will come across lots of design ideas and looks that you can implement. Below are some design ideas you may wish to incorporate when it comes to stair treads.
Invest In Hardwood Stair Treads
Hardwood is a durable and comfortable material to consider for stair treads. It's not only warm underfoot but also can last for many years with minimal maintenance. The best thing is that the hardwood stair treads can be designed to go well with your flooring, doors and other components in the rest of the space. When choosing the type of wood for your stair treads, consider the overall design, maintenance demands and ease of installation. The type of wood you choose for your stair treads should match the design of the rest of the space. If you have a contemporary setting, settle for the finely grained wood that helps to achieve a sleek appearance. Most importantly, make sure the stair treads are properly installed to enhance safety and last as long as they should.
Consider Re-staining Your Existing Stair Treads
You don't have to replace the stair treads completely. A fresh coat of stain can quickly transform the staircase system. You can choose to stain the stair treads a color that matches the rest of your space and do the same on the hand rails and newel posts. Opt for bright colors if you want to achieve a dramatic look or the cooler colors for a more laid down look. Remember that the stain job needs to be well done if you want the ultimate look to be perfect. Poorly stained stair treads will not only be unpleasant but also steal from the value of your property.
Opt For Carpeting On New Stair Treads
If you just installed new stair treads, one way to make the space look vibrant and add extra warmth is to incorporate carpeting. Carpeting can be installed on the stair treads making the entire system look well-coordinated and comfortable. Ensure the carpets are intact so as to prevent any accidents especially if you have pets or kids in your home. There are also standard measurements that have to be used to ensure the stair treads are safe for everyone to use. All in all, don't be afraid to think outside the box when renovating the stair treads. There are so many design ideas that you can incorporate to make it work for your home.