This post works well with both modern and historic buildings. It is crafted to leave an impression while adding structural strength to your staircase. The post is blocked and works well with post-to-post staircase and spiral staircase systems. This post is perfect for creating a majestic feel.
At Royal Oak Railing and Stair, all the work is done by an in-house team of experienced craftsmen who rely on the best pieces of equipment to create the stair part accessories that you will really love.
We leave the choice of wood species and design to you. We are a company that is not in the businesses of forcing you into things. Let us know what you want and we will build it. Give us a call now for a quote.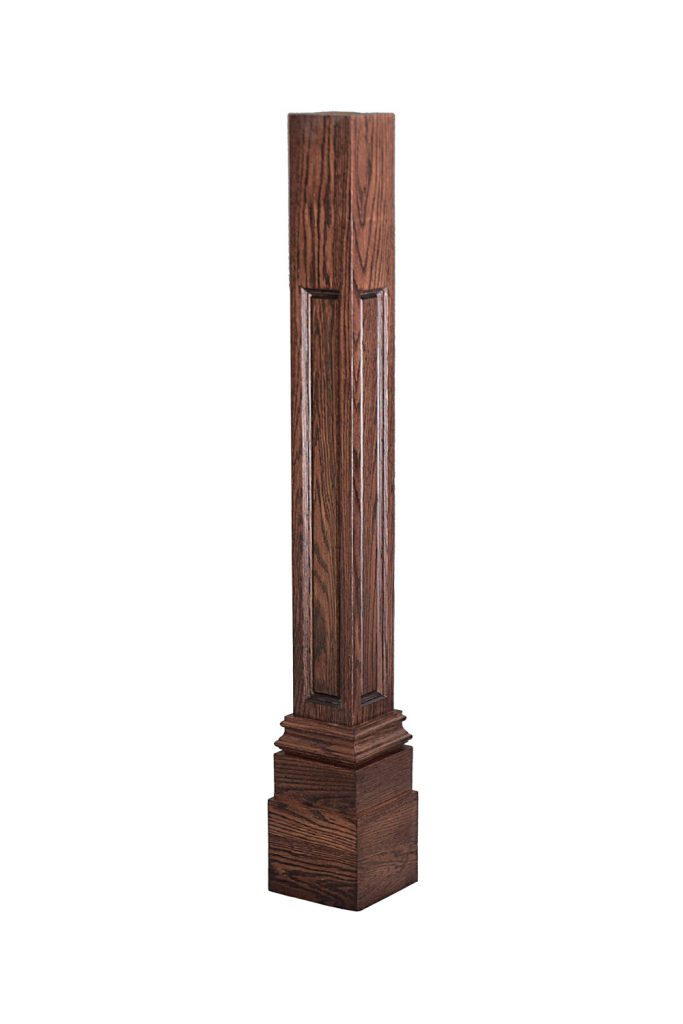 4 Inch Brennan Post w Base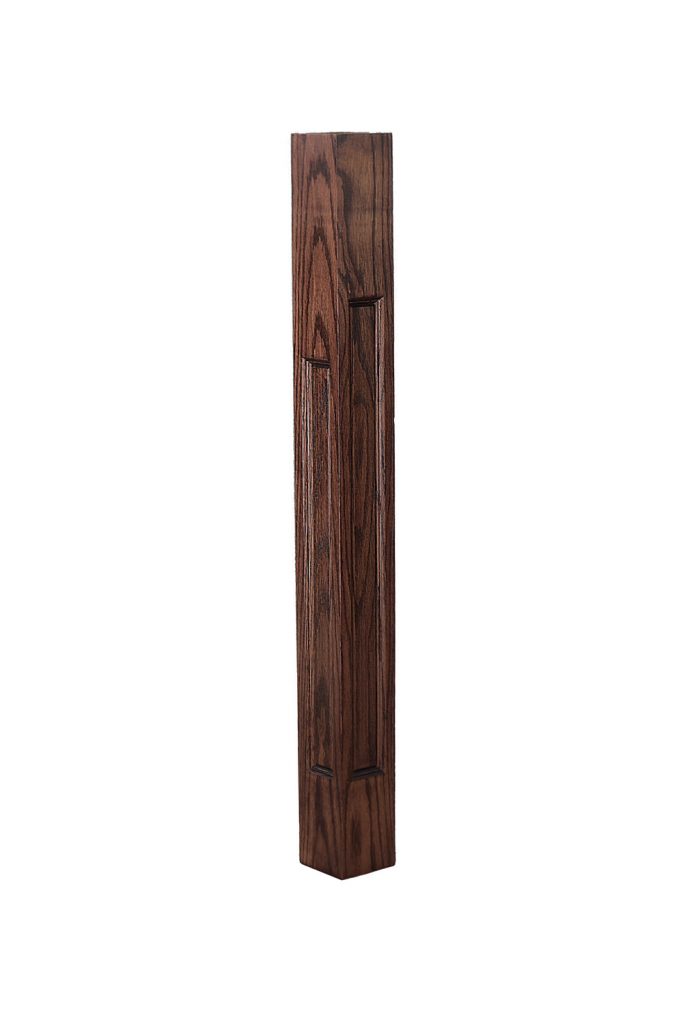 4 Inch Brennan Post w Drop Panel no Base