Posted on November 10/2019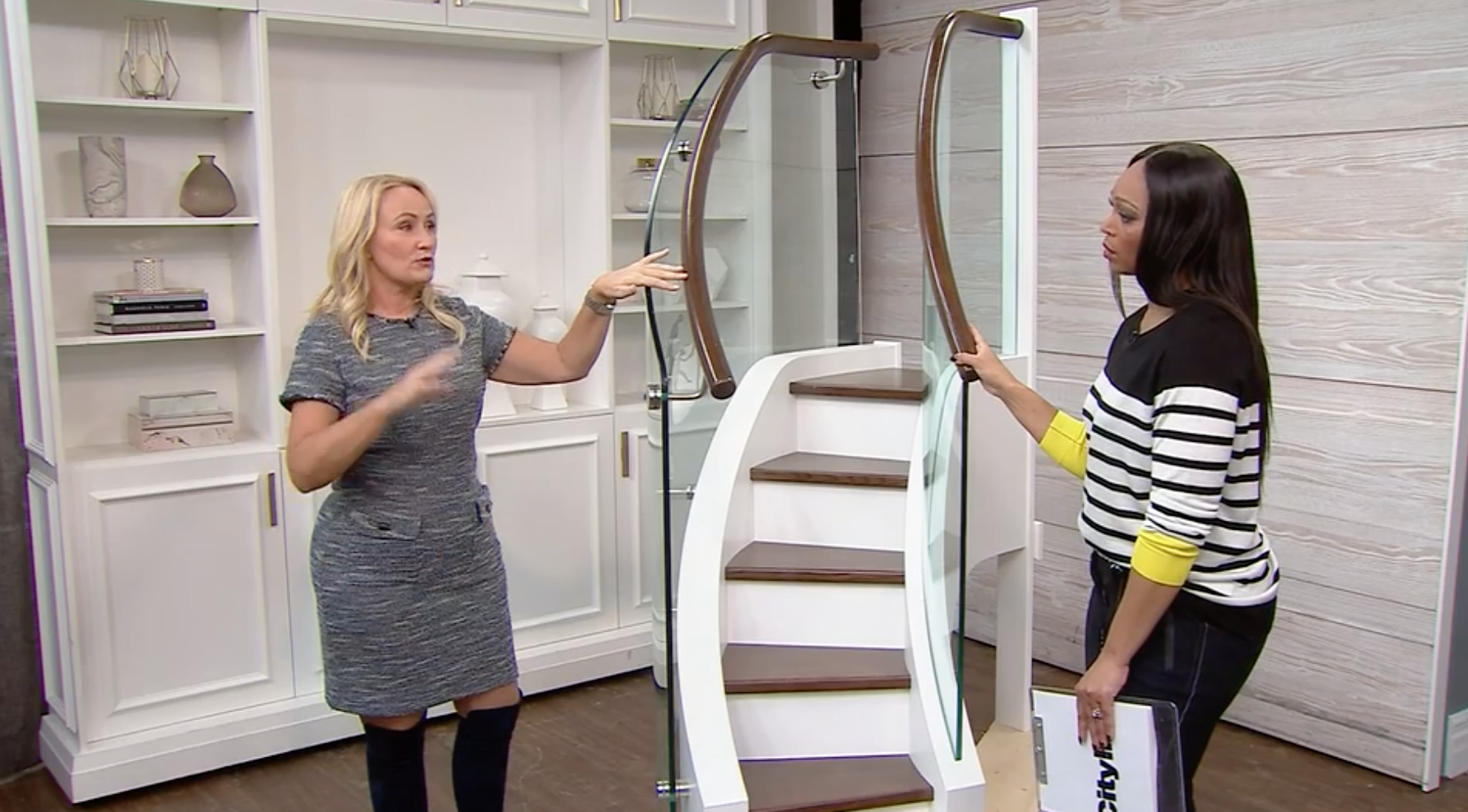 Karen Sealy talks about "don't be intimidated by your stairs and railings". While showing Royal Oak Railing and Stair product line, Karen points out that you have the option of changing or renovating your stairs/rails to meet your specific design.
Karen, owner and lead designer of Sealy Design Inc., is a regular design expert on the national TV show, Cityline and host & designer of HGTV's "Summer Home", (s.1). Sealy Design's work has been featured in the New York Times, Elle Décor, Style at Home, and all of Canada's national newspapers. Sealy Design has also won the 'Best of Houzz' Awards for Design and Customer Satisfaction, for the past 4 years.
CityLine is a Canadian talk show and lifestyle television program hosted by Tracy Moore[1] produced for the Citytv network at flagship station CITY-DT. Each show has a theme that changes daily. These include "Around the House", "Family Day", "Home Day", and "Fashion Friday". It is Canada's longest running, daytime show specifically targeted to women.